It's springtime. I'm in a rural area of Silesia about 60km from Katowice. This is one place where English doesn't work but people do try to speak to me in German once they realise I can't speak Polish. You can see more of my work at www.paulgreenphotovideoart.com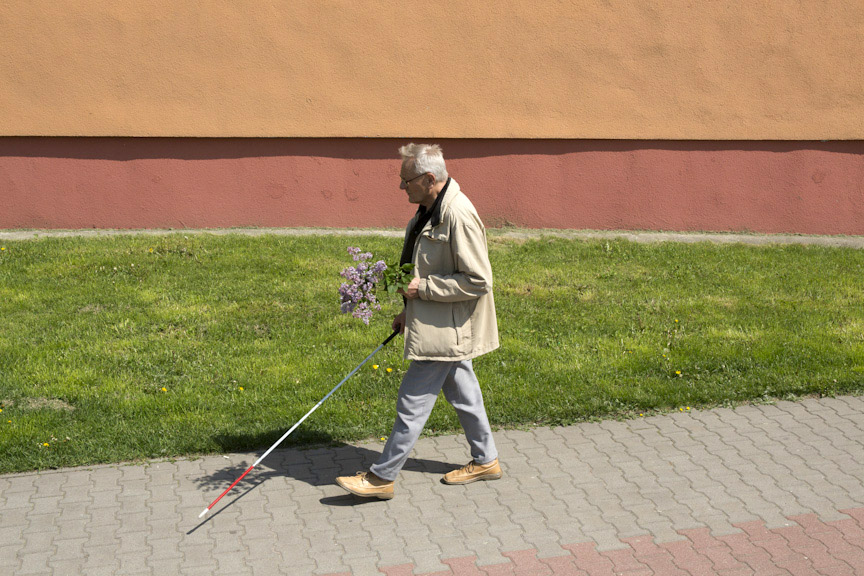 I'm here making a documentary about a young couple who met and now live together in Sydney. Karina and Sachin are getting married on Saturday in Karina's nearby home town called Kalety. The doco is about the joining of a Fijian, Indian, Hindu family and a Polish Catholic family.
The project was dreamed up and is being produced and directed by my friend Chris Cole who has an architecture practice in Fiji and who knows Sachin's family.
Chris worked as a cameraman back in the pre digital days of film. It has been a great experience working with him and learning a different approach from someone who has ducked the digital revolution and hasn't worked in the industry for many years.
This week has been very important for Polish people. Their beloved Pope, Karol Józef Wojtyła, or Pope John Paul II was canonized by the Vatican as a saint by Pope Francis.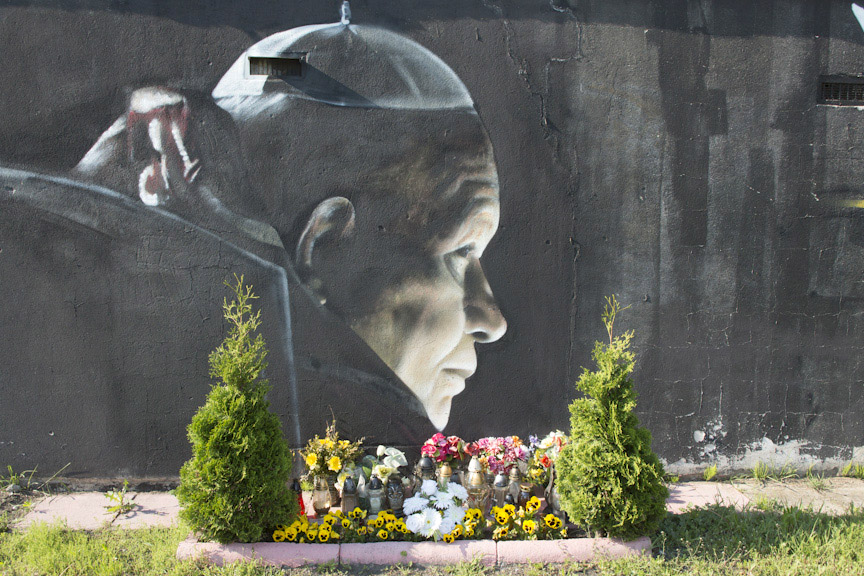 Pope John Paul II is recognised as helping to end Communism in his native Poland and eventually all of Europe. John Paul II significantly improved the Catholic Church's relations with Judaism, Islam, the Anglican community and the  Eastern Orthodox Church.
Another Polish saint who is celebrated in Lubliniec and who was canonized by Pope John Paul II is Edyta Stein. Also known as St. Teresa Benedicta of the Cross, Edyta Stein was a German Jewish philosopher who converted to the Roman Catholic Church and became a Discalced Carmelite nun. She is a martyr and saint of the Catholic Church and one of the six patron saints of Europe.
In 1938 she and her sister Rosa, were sent to a Carmelite monastery in the Netherlands for their safety. They were arrested by the Nazis on 2 August 1942 and sent to Auschwitz where they were gassed on 9 August 1942.
Although Edyta was born in Breslau (now Wroclaw) in 1891 she spent much of her childhood in Lubliniec as it was the hometown of her grandparents.
I visited the Lubliniec Jewish cemetery yesterday. Originally the cemetery was divided into three plots: for men, women, and children. In all, 1,117 people were buried there.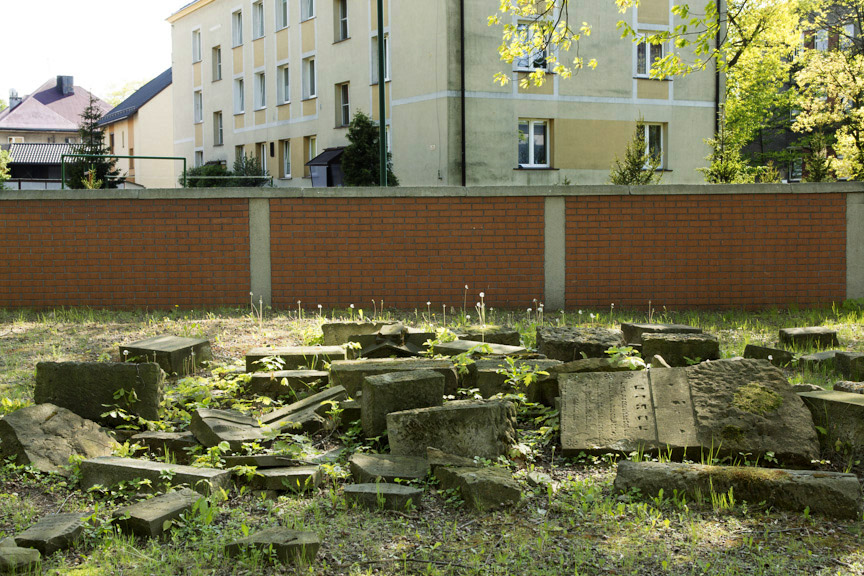 The Nazis devastated the cemetery during World War II and used the gravestones to pave the road from Lubliniec to Żuków. In 1958 the Polish national authorities took over the cemetery and  opened a driver training centre on the site. Fragments of gravestones were piled up in a few heaps.
Among those buried in the cemetery are the grandparents of Edyta Stein: Adelajda Courant and Salomon Courant  as well as Edyta's elder brothers: Emst and Richard.